Type your research (product, recipe, blog...)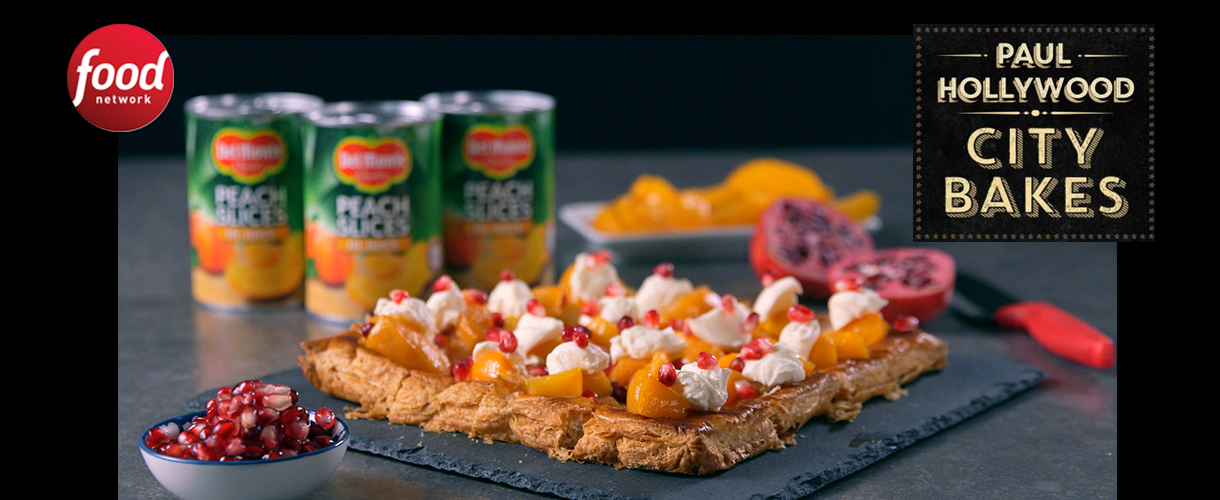 01/04/2017
Del Monte Say Yes to Paul Hollywood... again!
Del Monte® leading producer and distributor of premium prepared fruits and vegetables will be continuing their sponsorship of celebrity Paul Hollywood's Cake Bakes this year, with the arrival of the second series on the Food Network this March.
The TV series will see Paul travel to Bergen, Nicosia, Palermo, Los Angeles and Cape Town among many others; continuing to explore the recipes that have shaped the baking heritage of each city. Paul will be discovering family recipes, local favourites and hotel delicacies before adding his own 'Hollywood twist' to a classic throughout the ten new programmes.
Each episode will be introduced by one of three new Del Monte® recipes; Pineapple and Coconut Loaf, Peach Bites and Fruit Cocktail Cake Bars. Each one showing the versatility and varied usage occasions of the Del Monte® range and encouraging consumers to reconsider canned fruit as more than just a pudding option.
Martin Tilney, Commercial Director UK and Ireland at Fresh Del Monte Produce says: "We are delighted to be continuing to work with the hugely popular TV chef, Paul Hollywood. Since the partnership began we've seen a significant strengthening of the Del Monte® brand helping us to become the only growing brand in a declining market.
"Our canned goods provide a cost-effective way for people to enjoy fruit at any occasion. With recent studies highlighting the need to increase the recommended daily intake of fruit and vegetables coupled with a renewed focus, from consumers and retailers alike, on cutting food waste, 2017 is set to be an exciting year for us."
The new series launches on 20th March 2017 and will run until December 2017.