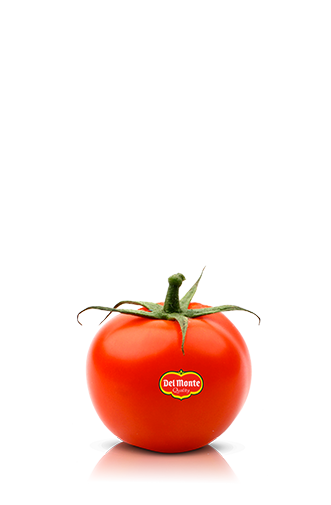 Click to zoom
Tomato
Del Monte® Tomatoes avaibility is guaranteed year-round by its own and operated state-of-the-art greenhouses as well as farming operations in Florida and Virginia, California, Mexico and Canada.
Del Monte® Tomatoes have a subtle sweetness that is complemented by a slightly bitter and acidic taste. Del Monte® Tomatoes are an excellent source of vitamins A, B6, C, E and K, as well a very good source of dietary fiber, potassium and magnesium.
Raw, cooked, stewed, chopped or pureed, tomatoes can be enjoyed in many ways.
Nutrition Facts (per portion : 123 g)