Type your research (product, recipe, blog...)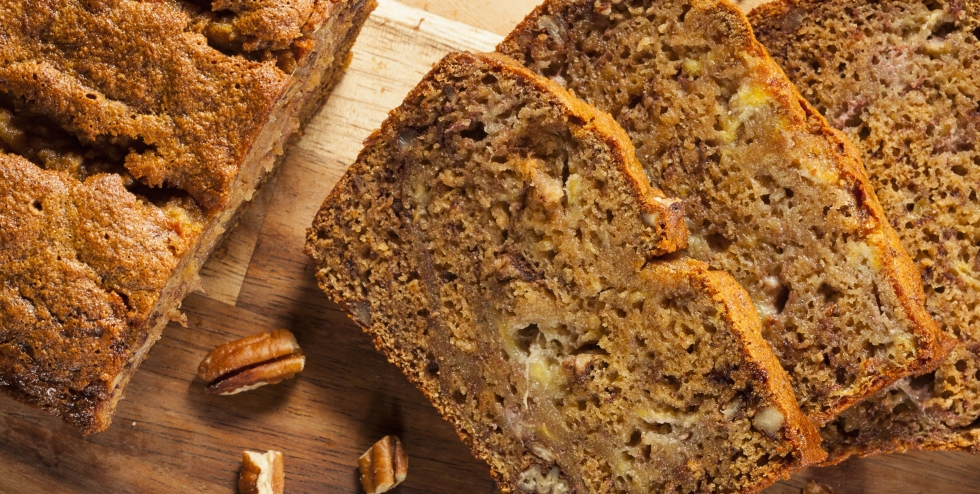 Ingredients:
• 2 large Del Monte bananas, mashed
• 240g whole wheat flour
• 2 eggs
• 170g honey or maple syrup
• 80 ml of any high quality vegetable oil
• 60 ml milk
• 1 tsp baking soda, 1 tsp vanilla extract
• ½ teaspoon salt, ½ teaspoon ground cinnamon, plus more to swirl on top

Preparation:
1)Preheat oven to 165°C and grease a rectangular loaf pan. 2)In a large bowl, beat the oil and honey together together with a whisk. Add the eggs and beat well, then whisk in the mashed bananas and milk. 3)Add the baking soda, vanilla, salt and cinnamon, and whisk to blend. Lastly, switch to a big spoon and stir in the flour, just until combined. Don't worry if you see any lumps. Pour the batter into your greased loaf pan and sprinkle lightly with cinnamon. If you'd like a pretty swirled effect, run the tip of a knife across the batter in a zig-zag pattern. 4)Bake for 55 to 60 minutes, or until a toothpick inserted into the center comes out clean. Let the bread cool in the loaf pan for 10 minutes, then transfer it to a wire rack to cool for 20 minutes before slicing.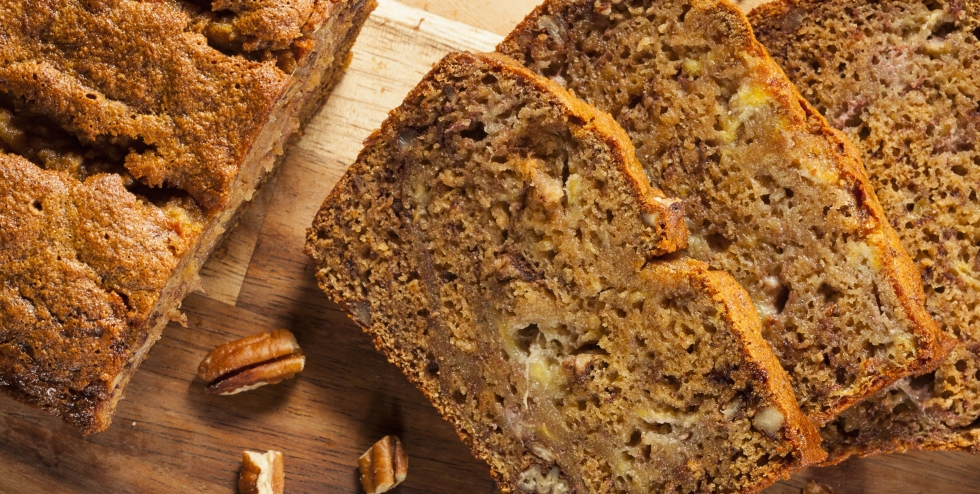 Our Selection