Type your research (product, recipe, blog...)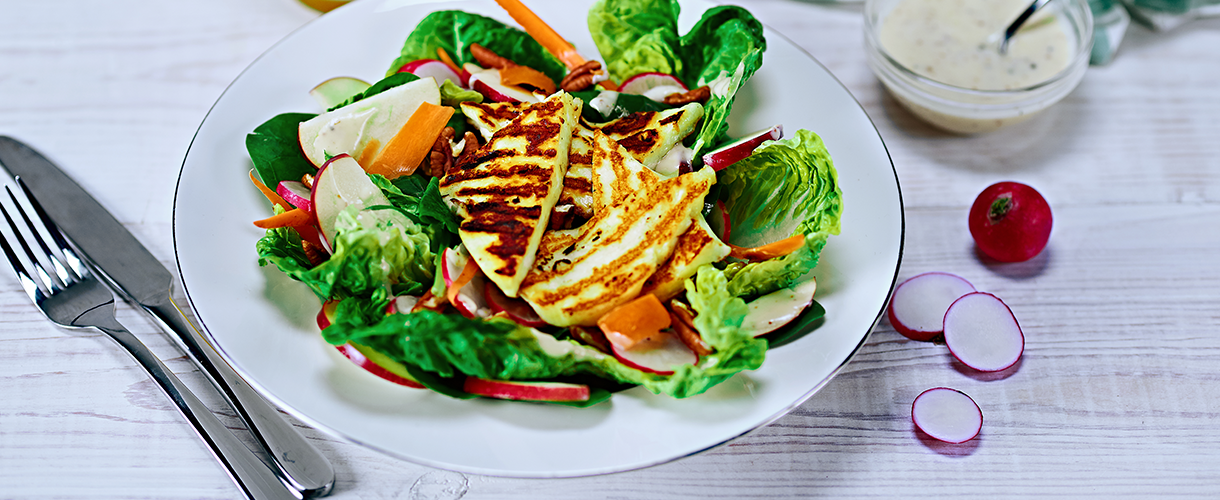 Halloumi, radish and apple salad
Ingredients:
• 3 Del Monte apples, cored and thinly sliced
• 2 pears, cored and sliced into matchsticks
• 12 thick slices of halloumi cheese
• 300g radish , thinly sliced
• 2 carrots, peeled and sliced into matchsticks
• 140g lettuce
• For the dressing: lemon juice, 1 tbsp wholegrain mustard, 3 tbsp honey, 3 tbsp olive oil

Preparation:
1)o make the dressing, whisk together the lime juice, mustard, honey, oil and some seasoning. Pour half into a large bowl, add the sliced apples and pears, then gently toss everything together so all the fruit is coated. Cover and set aside. 2)Warm a large frying pan over a medium heat. Season the slices of halloumi with pepper, then fry in batches for 2-3 mins on each side until the cheese is golden brown and beginning to crisp. 3)On each plate, layer the radishes, carrot sticks, pecans and lamb's lettuce. Top with the hot halloumi slices, then drizzle over the remaining dressing.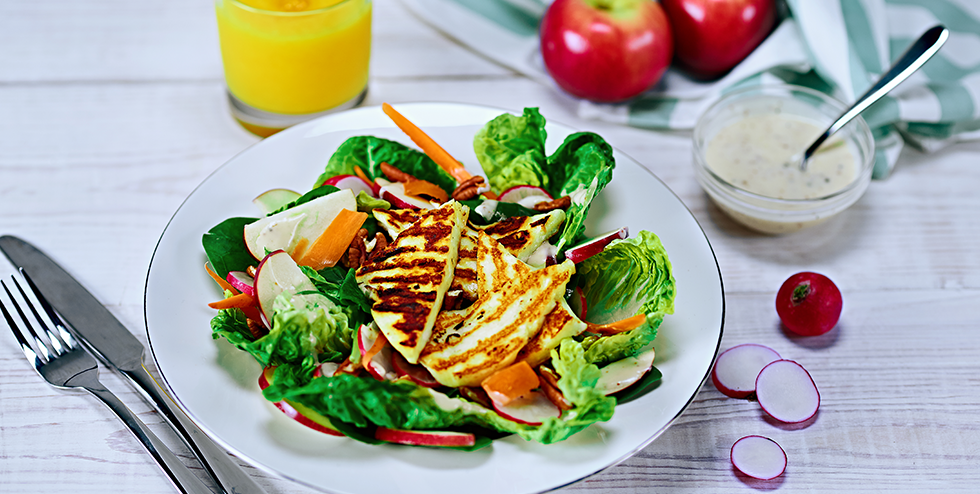 Our Selection