Type your research (product, recipe, blog...)

Easter chocolate cubes with fruits and nuts
Ingredients:
• Dark chocolate
• Any fresh fruit (Pineapple, Banana, Mango, Strawberries) or dried fruit
• Any kind of nuts you like (almonds, hazelnuts, pistachios etc...)
• 1-or several- ice cube trays

Preparation:
1)Melt the dark chocolate in saucepan on medium heat until smooth 2)Wash the fresh fruits and cut them in small pieces if needed (they need to fit in the ice cube tray) 3)Pour the melted chocolate in the ice cube tray, then top with pieces of fruits and/or nuts. Freeze for one hour then enjoy! Alternatively, you can make them into chocolate drops on baking paper!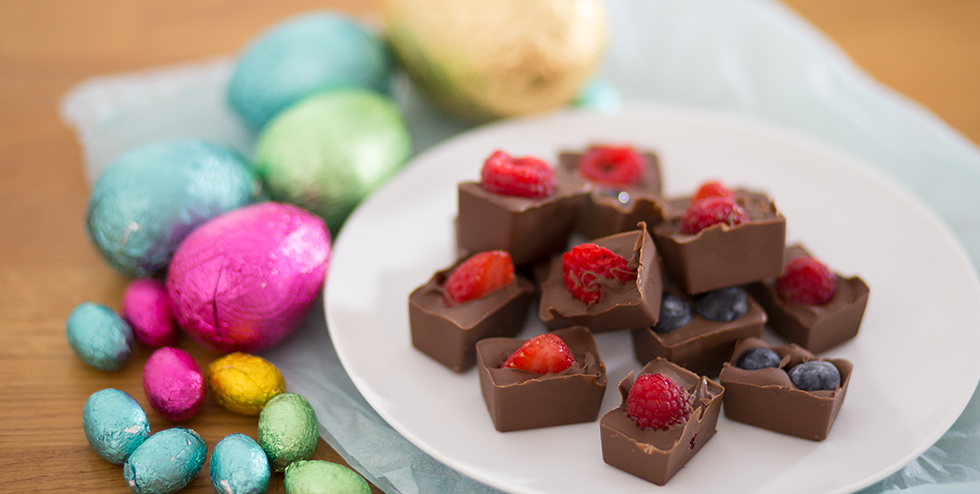 Our Selection