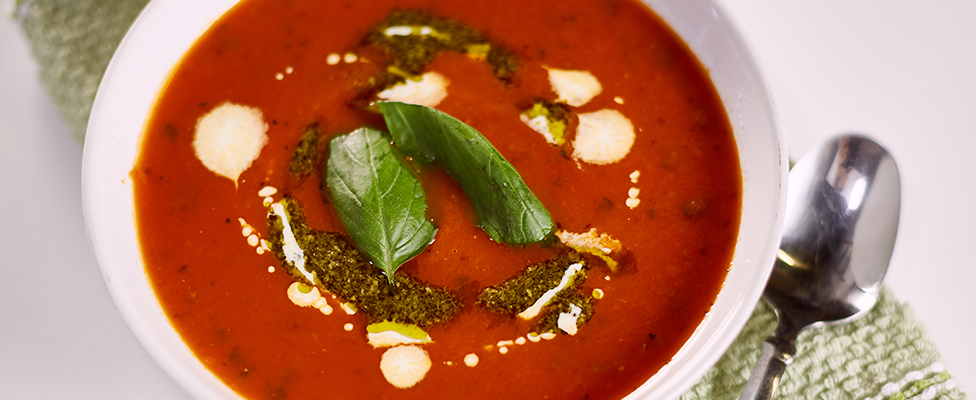 Tomato and Red Pepper Soup
In a saucepan, combine oil, onions, red pepper, and garlic.
Cook over medium-high heat for 1 minute; cover, reduce heat to low and cook for 5 minutes.
Add the tomatoes, water, basil and mint. Bring to a boil over medium heat and simmer, uncovered, for 15 minutes, or until the vegetables are just tender.
Serve in bowls with 1 tbsp or so of the pesto swirled on top, a little more soured cream and scatter with basil leaves.
Ingredients
4 SERVES
1 tbsp olive oil
1 ½ cup diced Del Monte® onions
1 sweet Del Monte® red pepper, diced
2 gloves garlic, minced
4 cups chopped fresh Del Monte® plum tomatoes or one bottle of Passata
2 cups water
¼ cup minced fresh basil
2 tbsp minced fresh mint
1 tbsp of Pesto sauce
1 tbsp of soured cream