Type your research (product, recipe, blog...)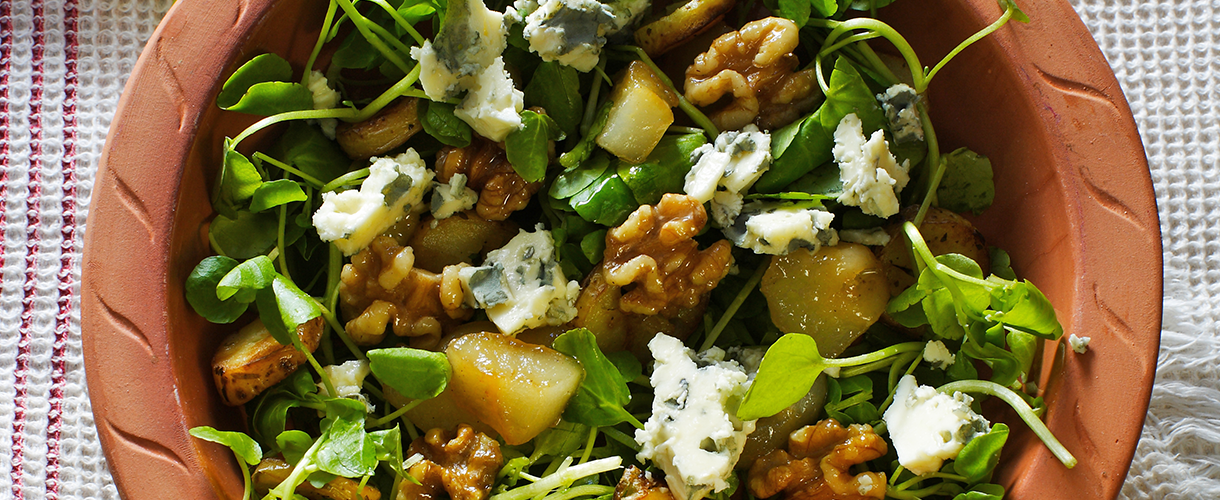 Pear, Walnut and Gorgonzola Salad
Ingredients:
• ½ cup chopped walnuts
• ½ cup Gorgonzola cheese crumbles
• 2 Del Monte® pears, chopped
• 8 cups Del Monte® mixed greens, trimmed
• Olive Oil Vinaigrette dressing
• Salt and Pepper to taste

Preparation:
1)In a large bowl, combine the mixed greens and pears. 2)Drizzle the dressing over the top and mix until desired consistency is achieved. 3)Add walnuts and gorgonzola and toss well. 4)Season with salt and pepper to taste.
Our Selection