Type your research (product, recipe, blog...)

Pepper, Tomato and Ham Omelette
Ingredients:
• 3 eggs
• 1 can of Del Monte Chopped Tomatoes in Tomato Juice
• 1 tsp olive oil
• 1 red pepper
• 2 spring onions
• few slices of ham, shredded
• 25g reduced-fat cheddar

Preparation:
1)Mix the eggs with some seasoning and set aside. Heat the oil in a non-stick frying pan and cook the finely chopped pepper and onion in for 3-4 mins. 2)Pour in the eggs and cook over a medium heat until almost completely set. Then sprinkle over the ham and cheese and continue to cook until completely set. 3)Serve with a spoon full of warmed Del Monte Chopped Tomatoes to garnish.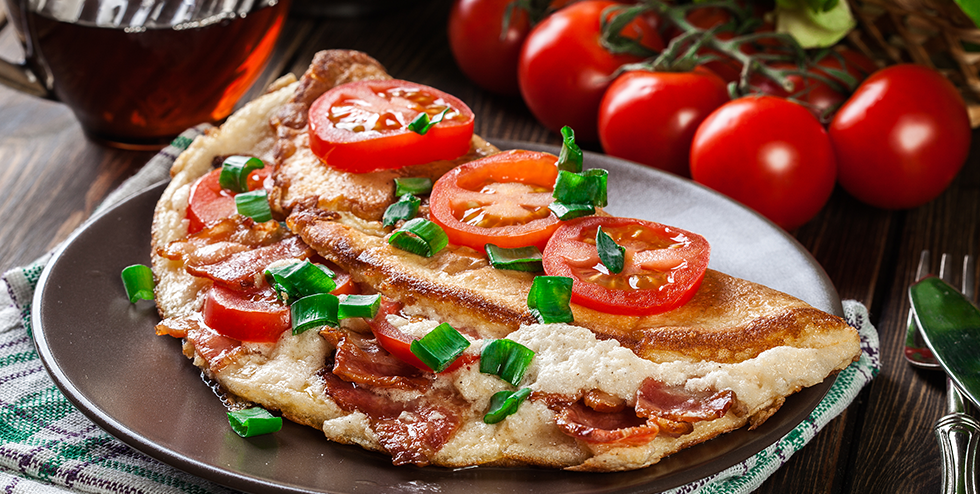 Our Selection