Type your research (product, recipe, blog...)

Ingredients:
• 1 Del Monte Gold® Pineapple, cut in dices
• 2 kiwis, peeled and cut in chunks
• Del Monte bananas, cut in chunks
• Few hulled strawberries
• Few grapes
• Any other fresh fruits!

Preparation:
1)Take several wood skewers and thread the fruits by arranging them in a rainbow colored sequence. Start with a grape, then a piece of kiwi, a piece of banana, a piece of pineapple and finish with a strawberry. Dip the skewers in a bowl of hot chocolate, and enjoy!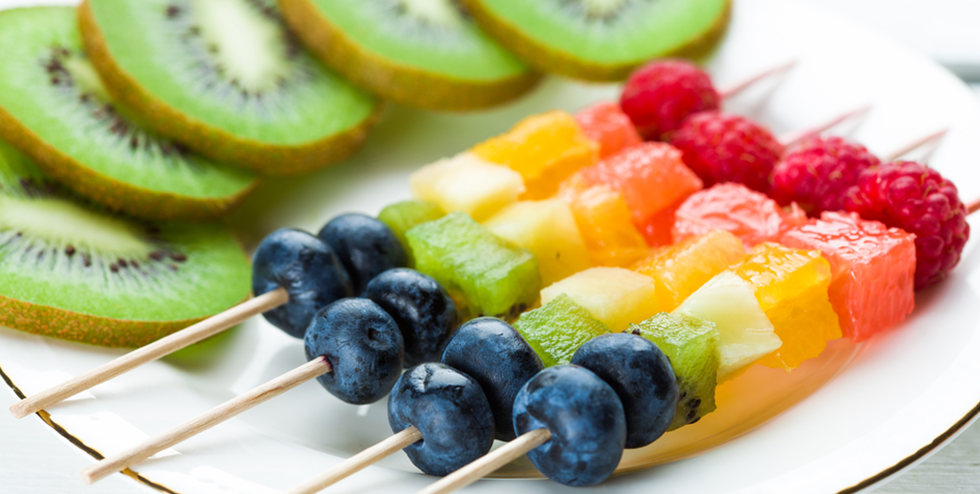 Our Selection