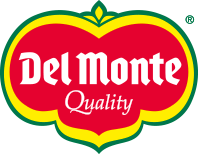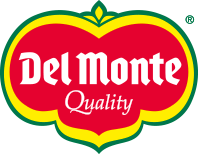 Type your research (product, recipe, blog...)

May 23 2022, France
Coordinator Operations Fresh - Based in Switzerland
Logistics - Supply Chain
POSITION CODE: Coordinator Operations Fresh - ZUG
Function: Logistics - Supply Chain
Country: France
LOCATION: Zug (Switzerland)
EMPLOYMENT TYPE: Full-Time
INFO:
Del Monte is an international Group offering a variety of wholesome and nutritious products essential to a healthy lifestyle. It is one of the world's leading vertically integrated producers, marketers and distributors of high-quality fresh and fresh-cut fruits and vegetables, as well as leading producer and distributor of prepared fruits and vegetables, juices, beverages and snacks in Europe, Africa and the Middle East.

We are looking for a highly passionate and competent professional, to cover the position of COORDINATOR OPERATIONS FRESH.

Reporting to and working together with the Director, Logistics - Europe & Africa, you will be in charge of the coordination of Fresh commercial and logistics operations.
Main responsibilities:
- To guarantee smooth communication with ports: control of shipment documentation when received and reconciliation with product unloaded in the ports,
- Resolution to daily issues that daily business, and interlocutor for generic issues at port level
- To follow up departures and arrivals of vessels, incidents, and issue claims.
- To control all source shipping information, and coordinate with other departments / warehouse / units to avoid deliveries and invoicing issues.
- To ensure that Del Monte invoicing system is maintained, and stock are reconciled based on Management's guidelines: preparation for main discharging ports all necessary elements to ensure correct data processing in IT system
- To check and settle all third parties' invoices incurred at port level.
- To prepare reports and analysis to management.
Skills:
- Fluent in written and spoken English. Italian will be a plus.
- Communication and interpersonal skills, able to listen, influence, and negotiate.
- High organizational maturity and effectiveness.
- Stature and credibility, with strong customer service orientation.
- Self-confident with self-decision making skills
- Flexible and able to operate with ambiguity. Results orientated and able to respond and adapt to demanding and changing business relationships that require flexibility to find alternative options with a positive approach.
- Self-reliant, and resilient, able to work in a small proactive team and operate autonomously, with a high degree of self-motivation, in a "hands-on" management team.
- A team player with a sense of dynamism and enthusiasm, a passion for excellence.
- High level of energy and stamina
- High collaborative, with demonstrable empathy and very strong cultural awareness and sensitivity.
Qualifications:
- Degree in Logistics/International Business
- Minimum 2 years logistics and/or commercial experience preferably in FMCG.
- Experience in Shipping line, freight forwarder, custom broker, Planner
- Accounting knowledge
- IT abilities (Office utilities and ERP understanding)
- Knowledge of FMCG environment
Logistic or commercial, you have about 2 to 3 years of experience in an international context, especially if possible, in the food/shipping industry.
Endowed with relational, dynamic qualities, you are persuasive, you have a team spirit but are able to work independently. You are results and customer oriented.

Please apply directly on our website, with the "apply" button.
back to list