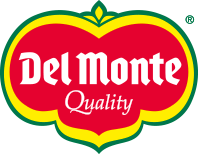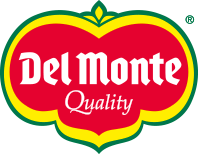 Type your research (product, recipe, blog...)

01/06/2023
Fresh Del Monte and ZAG Heroez Miraculous™ Join Forces to Bring Summer Fun to Shoppers and Fans Across Europe with Contests, Digital Activities and POS Activations
Santa Monica, CA and Miami, FL (June 1st, 2023) - Fresh Del Monte, Inc., one of the world's leading vertically integrated producers, distributors, and marketers of high-quality fresh-cut fruits and vegetables, is collaborating with worldwide hit brand MiraculousTM for a fun promotion that will reach millions of shoppers and fans across Europe with fresh and packaged products. The announcement was made today by Hyde Schram, Vice President, Global Partnerships, ZAG, and Thierry Montange, Marketing Director, Fresh Del Monte Europe & Africa.
In the global hit TV series MiraculousTM - Tales of Ladybug and Cat Noir, Marinette and Adrian, aka superheroes Ladybug and Cat Noir, must overcome a host of villains while juggling the daily challenges of teenage life in Paris. The series is now in its fifth season and scores top ratings in more than 120 countries around the globe across multiple traditional media outlets and streaming platforms. The animated superhero blockbuster, Miraculous: Ladybug & Cat Noir, The Movie, a co-production between ZAG and Mediawan Kids & Family, will launch on Netflix on July 28, 2023, and theatrically in select countries. The theatrical roll-out will commence in early July in France by SND and in Germany by StudioCanal, as well as China, Belgium, Switzerland, Poland and the Eastern Europe region, Russia, Greece, Turkey, and Israël. With broad appeal across age demographics, Miraculous has become a digital planetary craze with over 35 billion views on YouTube (authorized and user-generated content).
This exciting partnership allows Fresh Del Monte to add a touch of adventure to the packaging of its product lines that will feature the show's superheroes and offer shoppers a chance to win a range of prizes including a chance to win a family trip to Paris*, or a digital interactive tour of the French capital. Shoppers can enter to win these top prizes by scanning the QR code on the Del Monte labels or by visiting www.freshdelmontefun.com. In addition, there will be numerous contests related to the collaboration on the brand's social media pages.
"Fresh Del Monte is synonymous with innovation, quality, freshness, and reliability, and we are delighted to offer our fans the opportunity to eat healthy while having fun," commented Schram. "The upcoming movie release will thrill fans of superhero movies everywhere and offers them a chance to win a trip to the enchanting city of Paris, the home of our heroes."
"At Fresh Del Monte, we are constantly looking for strategic partnerships to encourage children to eat more fruits and vegetables," said Montange. "That's why we're excited to partner with the Miraculous franchise across Europe to connect the fantastic adventures of Ladybug and Cat Noir with the healthy snacking options that our products provide for the younger ones."
The promotion will run from June 1, 2023, until September 30, 2023, and will be supported by social media campaigns, online videos, print advertising, and POS activations.
ZAG's licensing and merchandising, gaming, promotions, and toy groups focus on developing products and experiences beyond the screen into brands that inspire the new generation to discover their true character.
*Contest available for Germany, UK & Ireland, Finland, Sweden, Belgium, The Netherlands, France, Italy, Spain, Portugal, and Poland. Terms and conditions are available at www.freshdelmontefun.com