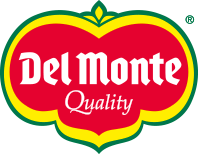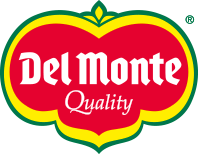 Type your research (product, recipe, blog...)

Del Monte Upside Down Pineapple Chicken
Ingredients:
• 1 onion
• 4 cloves of garlic
• A thumb sized piece of ginger
• 1 tsp mixed dried herbs or fresh or dried thyme or rosemary
• 1 tbsp lemon juice, lime juice, or light coloured vinegar
• 1/2 tsp chilli flakes or 1/4 tsp hot chilli powder
• A few pinches of cinnamon and nutmeg
• 1 tbsp soy sauce
• 2 tbsp light cooking oil
• A good grind of black pepper
• 2-4 cloves
• A few pinches of white pepper (optional but incredible)
• 2 tbsp sugar
• 1 x 435g can of Del Monte Pineapple Slices in Juice
• 8 skin-on chicken thighs

Preparation:
1)Peel and dice the onion and garlic, and slice the ginger. Put it all in a bullet blender/food processor. Add the herbs, lemon juice, chilli, cinnamon, nutmeg, soy sauce, black and white pepper, cloves, cooking oil, and sugar (or any other sweetener) to taste. Blitz with the pineapple juice from the can to a smooth paste. 2)Once the marinade is made, pop your chicken thighs into an airtight container with a lid, or a sealable freezer bag and pour the marinade over. Seal tightly and shake generously to coat. Leave to marinate for up to a maximum of 24 hours - no longer as the acid in the lemon juice can start to cook the chicken if it hangs around too long! Give it a shake every now and then to re-coat. Transfer the pineapple to a fridge-safe container, bowl or bag to use in the cooking stage. 3)When the chicken is marinaded, turn your oven on to 190 oC, gas mark 5. Transfer the chicken to a tightly fitting roasting dish, skin side down. Pour all of the marinade over the chicken evenly and pop a pineapple ring onto each thigh. Add an extra grind of pepper, then pop the tray into the centre of the oven for 50-60 minutes to cook. Oven temperatures may vary, so ensure the chicken is cooked through. Serve hot. 4)Tip 1️⃣: leftovers are delicious finely chopped and mixed with a little plain yoghurt or mayo as a sandwich filler, or can be stretched out with warm rice or couscous for a delicious lunch. 5)Tip 2️⃣: if you used bone-in thighs, simmer the bones with the remaining marinade, an onion and a carrot or two, to make a gorgeous spicy stock base for a future soup, stew or casserole - or even a gravy starter to pep up plain chicken another time!
Our Selection