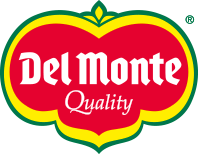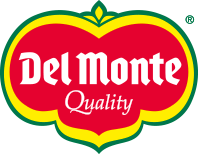 Type your research (product, recipe, blog...)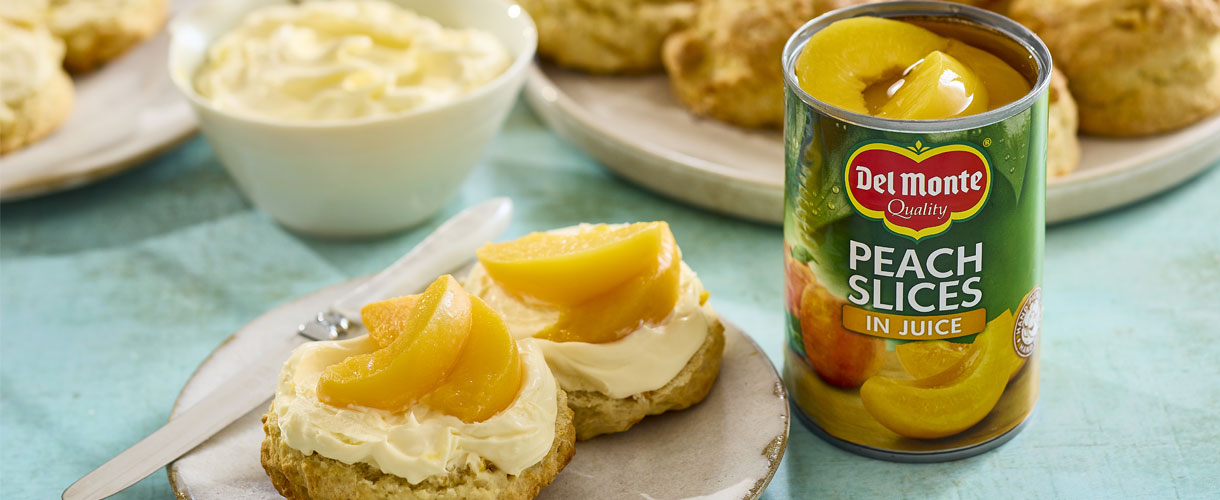 Ingredients:
• 175g Self-raising flour
• 1 tsp salt
• 2 tsp baking powder
• 2 tbsp caster sugar
• 75g cold cubed butter
• 175ml milk
• 1x 415g can Del Monte® Peach Slices In Juice (or you can use peach halves and slice them up)
• Clotted cream to serve

Preparation:
1)Drain the Del Monte® peaches and reserve the juice for another time. 2)Place half the peaches on some kitchen paper and pat to get any excess liquid off them. Cut the slices into small cubes. 3)To make the scones, preheat the oven to 200C and line a baking tray. 4)Sieve the flour, salt and baking powder together into a mixing bowl, add the cubed butter and rub together until the mixture becomes a breadcrumb like consistency. Add the cubed peaches and mix together with your hands so that they are coated in the flour and butter mix. 5)Mix in the milk to make a dough. Mix until just combined. 6)Roll out the dough onto a floured surface to about an inch thick and using a circular cutter (5-6cm), cut about 10 scones. 7) Brush with a little milk and place in the baking tray. Bake for about 12-14 minutes until risen and slightly golden. 8) Serve warm or at room temp with a dollop of clotted cream and a couple of the reserved peach slices on top to decorate.
Our Selection