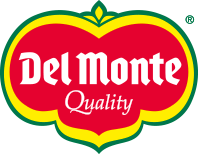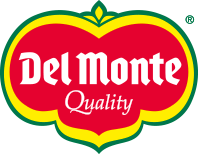 Type your research (product, recipe, blog...)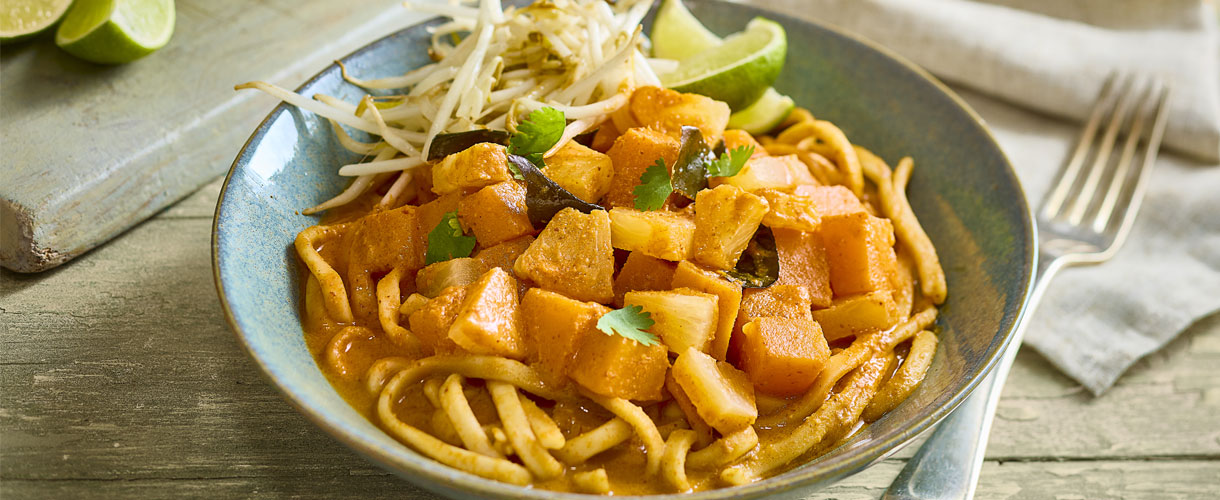 Del Monte® Pineapple Vegan Curry
Ingredients:
• 1 x 200g packet creamed coconut
• 1 tbsp vegetable oil
• 2 tbs red curry paste
• 12 lime leaves torn
• 2 sticks of lemon grass bashed or, if you can't get fresh lime leaves or lemon grass you can buy dried lime leaves and lemon grass on spice racks or buy a pack of Thai herbs from most supermarkets
• 1 tbs soy sauce
• 1 x 435g can of Del Monte® Pineapple Chunks drained (reserving the juice)
• 1 x 400ml can of coconut milk
• Half a butternut squash peeled and cut into small cubes (or for variation, you can use a block of tofu, cubed)
• 300ml water mixed with the pineapple juice from the can
• ➡️ For the garnish:
• 100g bean shoots or mung bean sprouts
• 1 small bunch coriander picked

Preparation:
1)Place a pan over a low heat and grate the creamed coconut into it with the rest of the vegetable oil. It will start to toast very quickly so be ready - should it start to go brown, take off the heat. 2)When cream has split add the curry paste and fry, stirring continuously. 3)After a few minutes the paste should be fragrant. Add 100mls of the water/pineapple juice mix and bring to the boil. The colour will change to terracotta. 4)Add the lemon grass and lime leaves (or the pack of Thai herbs), soy sauce and the butternut squash. Coat in the lovely sauce and cook for a few minutes. 5)Stir well. 6)Add the coconut milk and the rest of water and bring back to the boil. 7)Simmer for 10-15 minutes until squash is tender. It should be quite sauce like and not too thick. Add the pineapple and stir. 8)Top with the garnish of picked coriander and bean shoots. 9)Serve with rice or noodles.
Our Selection