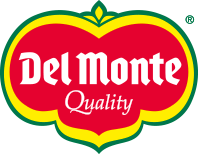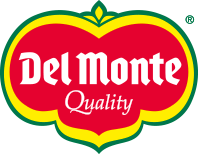 Type your research (product, recipe, blog...)

Coronation cheese, potato and pineapple pasties
Ingredients:
• 300g small Maris Piper potatoes
• 1 tbsp olive oil
• 1 small onion, finely chopped
• 220g tin Del Monte pineapple slices, finely chopped
• 100g cheddar, grated
• 2 x 320g packs ready rolled puff pastry
• 1 egg, lightly beaten
• Salt and pepper

Preparation:
1)Peel the potatoes and place in a pan of cold water, bring to the boil, add 1 tsp of salt and simmer for 15 minutes, drain well and leave to cool. 2)Meanwhile heat the oil in a large frying pan and cook the onion for 10 minutes over a medium heat until softened but not coloured, remove from the heat. 3)Once the potatoes are cool enough to handle cut into 1cm cubes and add to the onion along with the pineapple pieces and cheddar, stir gently to combine and season to taste with salt and pepper. 4)Preheat the oven to 200°C, Fan 180°C, gas mark 6. 5)Unroll the pastry sheets onto a lightly floured surface and ensure each one measures 24cm x 32cm – roll out slightly or trim if need be. Cut each sheet into 12 x 8cm squares. 6)Take 1 square of pastry, lightly brush the edges with a little beaten egg, then place a spoonful of the potato and pineapple mix into the centre of the square, fold in half to form a triangle and press the edges together to seal, repeat with the remaining squares, ensure the pasties are as full as possible. 7)Using the end of a fork press around the edges of the pasties to create a pattern and ensure they are fully sealed, brush each pasty with beaten egg and place on baking sheets lined with baking parchment. With the tip of a small knife cut 2 small slits in the top of each pasty to allow the steam to escape as they cook, then bake in the oven for 15-20 minutes until puffed up and golden. 8)Serve warm or at room temperature.
Our Selection