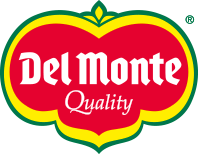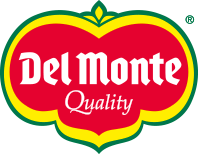 Type your research (product, recipe, blog...)

Jack Monroe's Del Monte pear, almond & buckwheat cinnamon buns
Ingredients:
• 2 cans (415g) Del Monte® pear halves in juice
• 1 tbsp dried active yeast
• 3 tbsp sugar
• 185g wholemeal flour
• 180g buckwheat flour
• 100g ground almonds
• 1/2 tsp salt
• 1 medium egg, plus 1 egg yolk
• 7 tbsp plain yoghurt
• 2 tsp ground cinnamon
• 1 tsp ground ginger
• 100g icing sugar
• 2 tbsp chopped almonds

Preparation:
1)Separate out the pear halves from the juice the place the pear halves to one side for later. Measure out 160ml of the juice, pouring the left-over juice over the pears. Heat up the juice in the microwave for 60 seconds (or on the hob for a minute) until warm but not hot. 2)In a bowl combine the warmed juice, yeast and sugar. Whisk together briefly with a fork. Leave to stand to one side for a few minutes while the yeast wakes up and begins to bubble. While the yeast is activating, weigh out the two flours and the ground almonds. Add these to a large mixing bowl with the salt. Stir well for half a minute to combine. 3)In a small bowl, mix together the egg and egg yolk. Add four spoonfuls of plain yoghurt and beat together. Add this to the yeast mixture and whisk briefly, but briskly with a fork until smooth. Make a well in the middle of the flours and pour in the liquid ingredients. Mix with a wooden spoon to bring together into a smooth dough. If it's a bit sticky, add a tablespoon or two more flour and mix again. 4)Flour your work surface and begin to knead the dough for around 6 minutes, until it feels smooth and springy to touch. Place into a lightly oiled bowl and cover (you can use clingfilm or a clean tea towel). Leave the dough to rise in the warmest part of your home for two and a half hours, or until it has doubled in size. 5)While the dough is rising, transfer the pears and reserved juice to a blender and blend until smooth. Pour into a saucepan and add the ground cinnamon and ginger. Simmer on a low heat on the smallest hob ring for around 20 minutes until it has thickened and reduced by around a third. Cover the pan with a lid if it starts to spit. Remove from the heat and allow to cool completely while the dough continues to rise. 6)Once the dough has risen and doubled in size, flour your work surface again and begin to roll it out into a rectangle (approx. 40cm x 20cm). Spoon the spiced pear puree onto the dough and spread it evenly all over. Taking the shorter side, roll it up lightly and carefully. When rolled up, carefully turn it so it is seam side down, to help to seal it and hold it together. Using a knife cut the dough into 12 equally sized pieces, then carefully transfer each piece into a lightly greased roasting dish (approx. 30cm x 20cm). Repeat until all the dough is used up. Then cover the dish and leave to prove for another hour. 7)Heat your oven to 165°C, Gas Mark 3 (oven temperatures may vary), and place them on a shelf in (or just below) the middle of the oven. Bake for 1 hour, then remove and allow to cool completely in the dish - usually around two hours. Once cooled, sieve the icing sugar into a mixing bowl and add the yoghurt. Mix well to form a thick icing and spread over the top of the buns. Scatter the chopped nuts on top and leave to set. 8)Tip 1️⃣: you can use the spare whites of the second egg to glaze the buns or keep it in the fridge for up to three days. 9)Tip 2️⃣: you can test the dough by lightly pressing a finger into the surface; if it slowly springs back into shape, it's ready. If not, continue to knead it for another minute or two. 10)Tip 3️⃣: to prevent your dough sticking to your rolling pin, lightly oil it. 11)Tip 4️⃣: enjoy within three days, storing them in a clean airtight container, or freeze for up to three months.
Our Selection