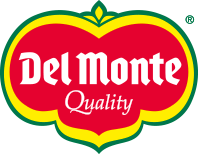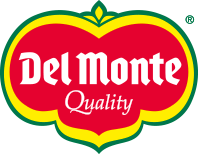 Type your research (product, recipe, blog...)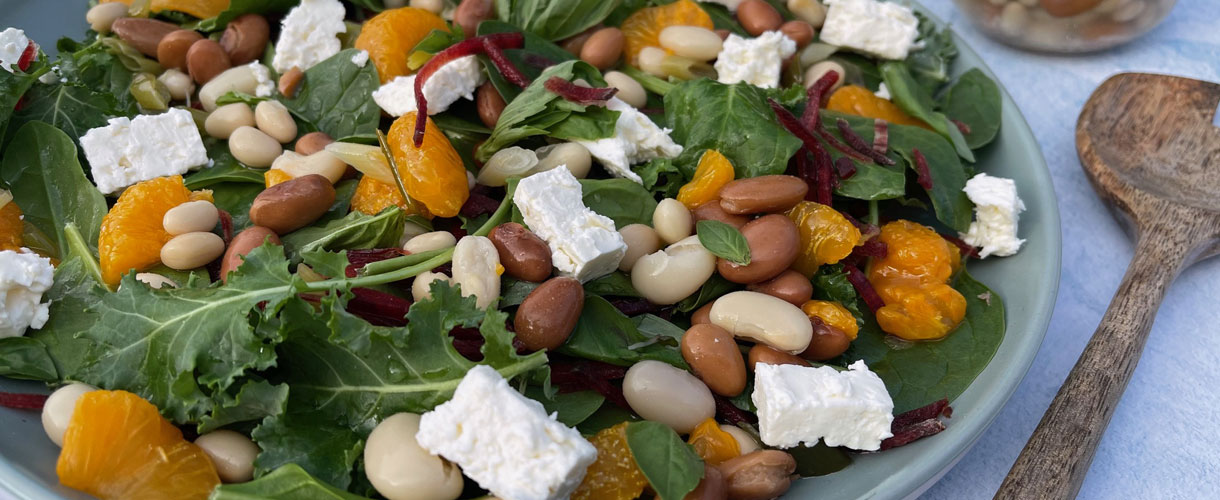 Jack Monroe's Del Monte mandarin, pickled bean, feta & herb salad
Serving:
0 serves
Preparation:
30 minutes to prepare the bean pickle, 4 days for the bean pickle to settle, 20 minutes to prepare the salad. minutes
Ingredients:
• ➡️ Ingredients for pickled beans ⬅️
• 1 can (400g) borlotti beans
• 1 can (400g) Cannellini beans
• 1 small onion
• 6 fat cloves of garlic
• 1 tsp mixed dried herbs or a few sprigs fresh thyme or rosemary
• 2 bay leaves
• 400ml light coloured vinegar
• 100ml light cooking oil
• 1 tbsp of salt
• Plenty of black pepper
• ➡️ Ingredients for the salad ⬅️
• 1 can (300g) Del Monte® mandarin segments in juice
• Light-coloured vinegar
• Light cooking oil of your choice
• A handful of fresh parsley
• A handful of fresh basil
• Salt and pepper
• 100g mixed salad leaves
• 100g feta or other Greek style salad cheese
• ❗️ The pickled beans will need to be made well in advance of the salad - they start to come into their own around four days after bottling them, so this recipe takes some planning but it is worth the wait!

Preparation:
1)➡️ This salad is vegetarian and gluten-free. It serves 2 to 3 people as a main dish or 6 - 8 as a side dish. 2)Drain and thoroughly rinse your beans, and transfer to a large mixing bowl. Peel and very finely slice your onion and garlic, add these to the beans. Measure in the dried herbs, and mix everything together briefly. Set it all to one side for a moment. 3)In a saucepan, combine your vinegar, bay leaves, salt and pepper, and place on a medium hob ring on a high heat. Bring to the boil, then reduce to a simmer. Add the bean mixture you prepared earlier and pour over the oil. Continue to simmer for four or five more minutes. Remove the pan from the heat and stir the contents together well. Ladle evenly into clean, sterilised jars, filling to the neck to create an airtight seal. Fasten the lids immediately and leave to cool completely before transferring to the fridge. Gently turn the jars a few times at least once a day to redistribute the ingredients, before returning to the fridge. 4)➡️ To make the dressing: strain the mandarins through a fine-mesh sieve into a mixing bowl to separate the juice from the fruit. Pour the juice into a jar or bottle with a tight-fitting lid. Add an equal amount each of light-coloured vinegar and oil. Add a few pinches of salt and some pepper, and seal the vessel tightly. Shake well to emulsify and make your dressing and set it to one side. 5)➡️ To make the salad: Add your salad leaves to a large mixing bowl, along with most of the chopped parsley and whole basil leaves. Using a slotted spoon, add a generous amount of the pickled beans, then add your drained mandarins and crumble in your feta. Dress generously with the mandarin dressing, toss briefly to coat everything. Serve with more black pepper to taste and any reserved herbs to garnish. 6)Tip 1️⃣: the beans will keep for two months in the fridge unopened, but use within a week of opening. 7)Tip 2️⃣: the salad dressing will keep in the fridge for up to ten days, shake it every few days to re-combine it and it will last a bit longer.