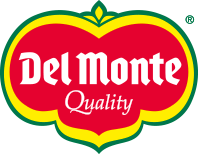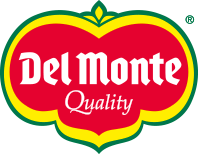 Type your research (product, recipe, blog...)

Pineapple and chicken tacos
Ingredients:
• 2 tacos
• Boneless, skinless chicken thighs
• 1 teaspoon of chili powder
• 1 teaspoon of paprika
• 1 white onion, diced
• 1 can of Del Monte® Pineapple Chunks in Juice, drained
• 1 onion
• 1 tomato
• Salad, 50g
• 20g Cilantro, fresh
• Salt to taste
• Pepper as needed
• Vegetable oil as needed
• ➟ For the guacamole:
• 1 Del Monte® Avocado
• 1 Del Monte® Lime
• Salt to taste

Preparation:
1) To prepare the guacamole: peel and halve an avocado, then remove the stone and cut the avocado into slices. 2) Put the slices of avocado into a blender and squeeze half of the lime. Add salt and blend until the mixture is smooth. 3)Add the vegetable oil to a large skillet set over medium-high heat. Slice the chicken into strips. Add the trips into the skillet and cook for 5-10 min. Add in the chili powder, paprika, and garlic and mix. Let it cook for 2 min. Cover and set aside. 4)Cut the onion and tomato into dices and chop the cilantro. 5)Heat a non-stick pan with vegetable oil on a high heat. Once hot, add the onions and fry for 3/5 minutes. Pour in the Pineapple chunks, adding salt and pepper to taste and cook for 10 minutes. Then, put the lid on the pan and cook for a further 35 minutes. 6)When the Pineapple chunks become softer, begin to crush them with a fork until shredded. 7)Take the tacos and fill them with layers of salad, pineapple, tomatoes, the chicken and guacamole. Sprinkle with cilantro.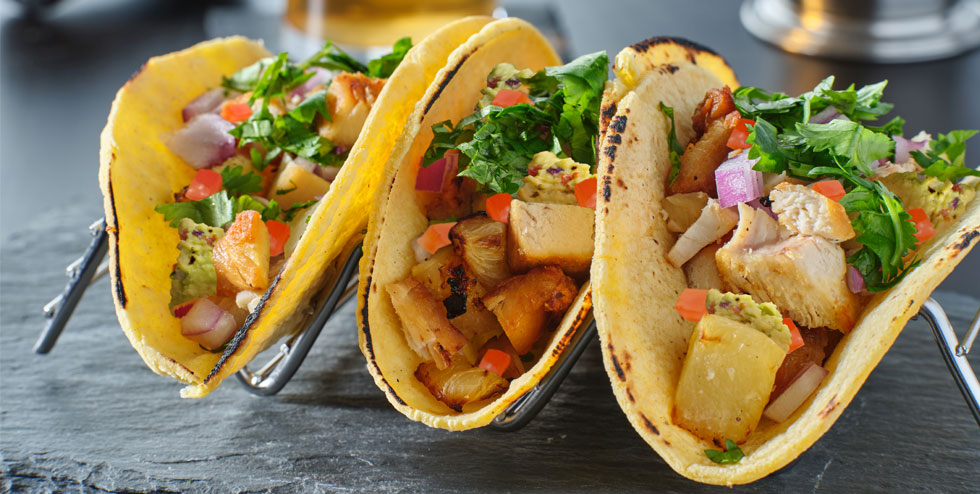 Our Selection